PROFILES IN SAFETY - JAVIER RODRIGUEZ
Javier Rodriguez is the Superintendent of Construction for Storey Concrete Company in Memphis, TN. A family-owned and operated company since 1954, Storey Concrete is a full service commercial and industrial concrete company that offers concrete foundation, site work, and more.
Storey Concrete prides itself on treating its customers like family, and they believe that "doing concrete right is the only way to do it! There is no in the middle. It's either right or it's not."
Likewise, Javier, a veteran of construction since he was 18 years old with numerous certifications and safety courses under his belt, feels the same way about PPE. "You're either doing PPE right or you're not."
Concrete Construction Hazards

Two of the main risks in Javier's line of work are falls and the injuries that occur from the tasks that other workers are doing. "Working around concrete requires constant vigilance to ensure you are working as safely as possible," said Javier.
Jobsite safety is always important, but safety at concrete construction sites needs to be multiplied tenfold because of the threat of serious, life-altering injuries. Some common hazards that can cause concrete construction accidents include:
Workers falling onto concrete slabs from elevated platforms.

Workers being crushed by slabs falling from cranes or forklifts.

Workers getting pinned between concrete slabs.

Workers suffering heatstroke while cleaning truck mixer drums.

Workers getting caught in concrete mixers or covered with concrete.

Workers suffering back injuries from lifting heavy concrete slabs.

All of these are horrible types of accidents that can cause serious injuries and fatalities. "A concrete construction worker must be mindful not only of himself but everyone and everything happening around him," said Javier.
In addition to falls and injuries from dropped objects, workers in concrete construction risk skin irritation, dermatitis, and burns from direct contact with wet concrete. Gloves, coveralls, and access to emergency washing stations are helpful when dealing with these risks.
The exposure to dust from dry concrete mixtures, sanding, grinding, and pouring can also irritate the respiratory system, making it difficult for your crew to breathe. This means that face masks, N95 respirators, and ventilators are common PPE used at concrete construction sites.
"Hearing protection is very important too because concrete construction is a noisy business," said Javier. Mixing, pouring, cutting, and drilling into concrete can be noisy, and cause permanent hearing loss or ear damage to those around it. Therefore, employers are required to provide adequate ear protection—such as ear plugs and noise-canceling headphones—during demolition and construction.
What does it mean to be a safety leader?
"Good safety leaders are informed," said Javier. "They know the standards that apply to their jobsite and the PPE that will meet or exceed those standards. They know the hazards that exist in their work zone, and they train their crew on how to avoid the danger. Good safety leaders supervise their workers, are disciplined in the use of PPE, and communicate to their workers the expectation of 100% compliance," said Javier.
In addition to Storey Concrete providing safety training for workers, the company also takes advantage of the training that leading suppliers and PPE manufacturers provide via online resources.
Javier plans on using Construction Safety Week "to reinforce and strengthen the new A92 standards for scissor lifts and provide more training for forklifts and fall protection. And I want to make sure that when working at bulkheads, my workers remain aware of the environment and what other workers are doing," said Javier.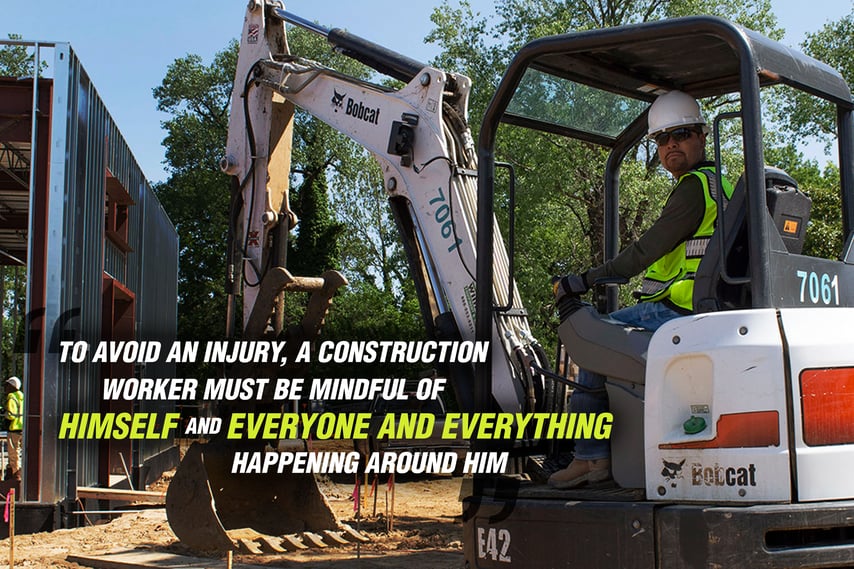 Javier Rodriguez

Superintendent of Construction | Storey Concrete Company
http://www.storeyconcretecompany.com
Subscribe & Never Miss a Post